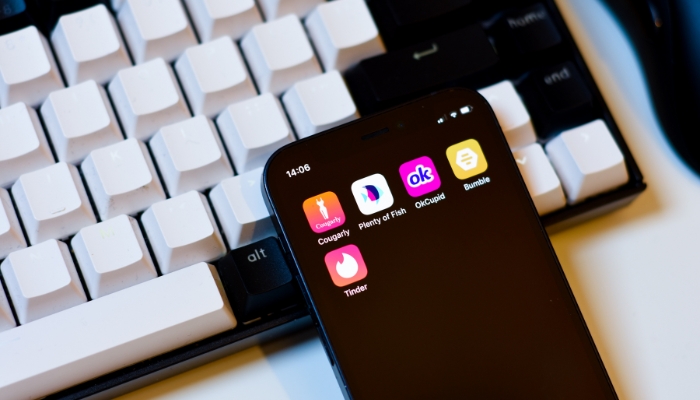 Feeling fed up with the same old dating apps? You're not alone. There's a whole world of alternative dating platforms you've yet to explore. From apps catering to specific interests, to those using AI and video technology, there's something for everyone.
Alternative dating apps are significant because they offer a more inclusive and personalized dating experience. They cater to diverse preferences and identities, creating safe spaces for people to find like-minded partners. This reflects a societal shift towards accepting different romantic and social preferences, making these apps important for a more open-minded approach to relationships.
Ready to break free from the mainstream? Let's dive into the world of alternative dating apps and find the one that's just right for you.
Ready to get started? Search now...
Understanding Alternative Dating Apps
In the ever-evolving world of online dating, alternative dating apps have emerged as a vibrant subcategory. These platforms are designed to cater to specific niches or unique dating preferences, offering a fresh perspective compared to traditional dating apps.
Unlike the popular dating apps that often target a broad user base, alternative dating apps focus on creating meaningful connections among people with specific interests or lifestyles.
One key characteristic of these apps is their emphasis on connecting like-minded people. Whether it's for those seeking a long-term relationship, casual dating, or even unique interests like music taste or fellow creatives, these platforms offer a tailored online dating experience.
They often include extensive questionnaires to match potential partners based on detailed personal preferences, ensuring a higher likelihood of compatibility.
How They Differ from Mainstream Dating Apps
Mainstream dating apps often operate on a volume-based approach, showcasing a wide array of potential matches to swipe through. However, alternative dating apps take a different route, often proving that not all dating apps are a waste of time. They might focus on deep connections rather than the quantity of matches. For instance, an app like Coffee Meets Bagel sends daily matches at a specific time (day at noon), encouraging users to give more thought to each potential match.
Security and privacy are other areas where these apps stand out. Many alternative dating platforms boast robust security features to protect user data and combat fake profiles. This focus on safety attracts users who are serious about dating, differentiating these apps from some hookup apps known for more casual encounters.
The Target Audience for Alternative Dating Apps
The target audience for alternative dating apps is as diverse as the apps themselves. These platforms appeal to various groups, including single people, those interested in long-lasting relationships, or individuals with specific lifestyle preferences. For example, Bumble Bizz is tailored towards professionals looking to network, while Ashley Madison caters to married people seeking discreet relationships.
Some apps target demographic niches, like Elite Singles, which is aimed at educated and eligible singles, or apps focusing on queer women or Jewish people. Others might appeal to those tired of the conventional dating game and looking for more exciting alternatives.
In summary, alternative dating apps offer a unique and tailored approach to online dating. They stand out by focusing on specific user groups, offering enhanced safety features, and prioritizing deeper, more meaningful connections. Whether someone is seeking a perfect partner for a committed relationship or exploring their specific dating preferences, these platforms provide a refreshing alternative to the one-size-fits-all approach of mainstream dating apps.
The Mechanics of Dating Apps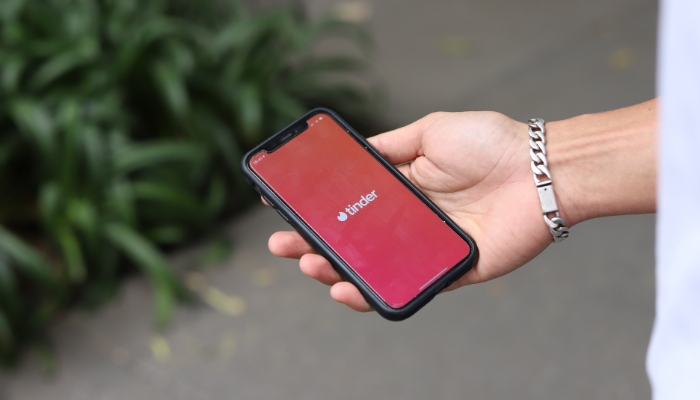 The core of any dating app lies in its algorithm and user interface, which together create a seamless and engaging online dating experience. At the heart of these apps is a sophisticated algorithm designed to find compatible matches based on user preferences and behaviors. These algorithms analyze a variety of factors, including geographical location, personal interests, and even subtle patterns in user interactions.
The user interface (UI) of dating platforms plays a crucial role in how users interact with the app. A well-designed UI is intuitive and user-friendly, allowing users to easily navigate through profiles, send messages, and adjust their settings. For instance, swipe-based interfaces, popularized by apps like Tinder, have revolutionized the dating game by offering a simple yet effective way to show interest in potential partners.
The Process of Matching and Connecting Users
The matching process in dating apps is a fine balance between user preferences and algorithmic suggestions. When a user creates a profile, they typically fill out a compatibility questionnaire or set specific dating preferences. The app then uses this information to suggest potential matches. Some apps, like Coffee Meets Bagel, provide a limited number of curated matches each day, emphasizing quality over quantity.
Mutual matches occur when two users express interest in each other, often by swiping right or sending a like. This mutual selection initiates the possibility of a conversation, moving from potential interest to actual interaction. In some apps, unique features like virtual gifts or unlimited likes can enhance the user's ability to connect with others.
User Profiles and Their Importance
User profiles are the cornerstone of the online dating app experience. A well-crafted profile typically includes photos, a bio, and information about the user's interests and lifestyle. This is where users express their personality and what they are looking for in a partner, be it a long-term partner, a casual hookup, or something in between.
The importance of user profiles cannot be overstated. They are the first point of contact and the primary basis for potential dates to gauge compatibility. Profiles that accurately reflect the user's personality and interests are more likely to attract meaningful connections. Moreover, detailed profiles help the app's algorithm to better understand the user's preferences, leading to more accurate match suggestions.
In conclusion, the mechanics of dating apps involve a complex interplay of algorithms, user interfaces, and user profiles. Together, they create a dynamic platform where people can connect, interact, and potentially find their perfect match in the digital age of dating.
Exploring Niche Interest Dating Apps
Why not venture into the world of niche interest dating apps, where you'll find platforms tailored to your unique hobbies and passions? Exploring niche interest dating apps is like embarking on an exciting journey. Whether you're a book lover, a pet enthusiast, or a fitness freak, there's a dating app out there for you.
These alternative dating websites provide exciting alternatives to traditional online dating apps. They offer a more personalized experience, allowing you to connect with individuals who share your specific interests. Imagine bonding over a shared love for a niche hobby, instead of the usual small talk.
Alternative dating sites aren't just for the adventurous. They're a haven for those who've grown weary of the mainstream dating scene. They're perfect for individuals who want to cut through the noise and connect with like-minded souls.
These platforms are more than just dating apps; they're communities. They offer a space for people to connect, share, and grow together. It's an exciting new world, and it's waiting for you to explore.
AI-Powered Dating Platforms
Now, if you're intrigued by the idea of alternative dating apps, let's delve into AI-powered dating platforms, the game-changers in the digital dating world. These platforms utilize advanced algorithms and machine learning to enhance your online dating experience. Unlike traditional dating apps, AI-powered platforms go beyond surface-level profile details, analyzing user preferences, behaviors, and communication patterns to match you with compatible individuals.
The beauty of these AI-powered dating platforms is their ability to evolve with user interactions. You're not just stuck with matches based on static profile details. The AI learns from your preferences, swipes, and conversations, constantly refining its understanding of your 'type'. This means your matches become more compatible over time, increasing your chances of finding that perfect connection.
Moreover, these alternative dating apps prioritize quality over quantity. Instead of overwhelming you with countless profiles, they present a curated list of potential matches, saving you time and effort.
The shift towards AI in dating platforms signifies a revolutionary approach to online dating, fostering deeper connections based on shared values and compatibility. But what if you want to take your dating experience beyond the screen? In the next section, we'll explore apps that encourage real-life interaction.
Apps That Encourage Real-Life Interaction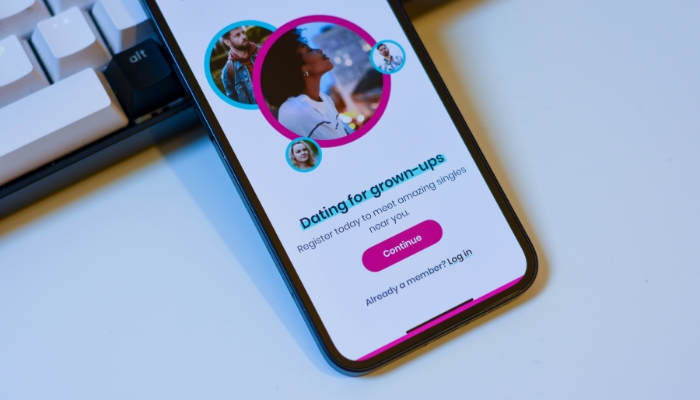 Moving on from AI-powered platforms, let's delve into dating apps that push you to step out of your comfort zone and engage in real-life interactions. These alternative dating apps aren't just virtual spaces for you to swipe left or right; they're platforms that encourage you to live your real lives and meet potential partners face-to-face.
Here are four apps that encourage real-life interaction:
Happn: This location-based dating app connects you with people you've crossed paths with throughout the day. Its 'Chance' feature nudges you to seize the opportunity and initiate a conversation that could lead to an in-person meetup.
Meetup: Although not a traditional dating app, Meetup helps you join local groups and events based on your interests. It's a great way to meet new people in person while doing something you love.
Coffee Meets Bagel: This app sends you a curated match every noon, and encourages you to set up a real-life date instead of keeping the conversation online.
Hinge: Dubbed as the app designed to be deleted, Hinge prompts you to share more about yourself and fosters deeper connections that ideally lead to real-life dates.
The Rise of Video-Based Dating Apps
In the realm of online dating, you've likely noticed a surge in video-based dating apps. As a user, you can't help but appreciate the innovative features these modern dating apps bring to the online dating game. Unlike traditional platforms, these alternative dating apps offer a real-time, interactive experience. They're reshaping the digital dating landscape, making it more dynamic and engaging.
Video-based dating apps give you a more authentic glimpse into a potential match's life, their personality, their quirks. It's an upgrade from the static, carefully curated profile pictures and rehearsed texts that had become the standard. You can pick up on non-verbal cues, gauge chemistry, and form a connection that's more akin to in-person interactions.
But it's not just about the immediate, visual appeal. These apps provide an added layer of safety. You can verify a person's identity before investing time and emotions. And let's not overlook the convenience. You can date from the comfort of your home, or on-the-go, without the pressure of immediate physical meetups.
Without a doubt, the rise of video-based dating apps is a significant step forward in the evolution of online dating.
Ready to get started? Search now...
Dating Apps for the LGBTQ+ Community
A significant number of these alternative dating apps are inclusively designed, recognizing the diverse needs of the LGBTQ+ community, ensuring you don't just find a match, but also a safe and accepting platform. These apps are unique, providing specific features tailored to meet the preferences of queer women and other members of the LGBTQ+ community.
Here are four apps you might want to consider:
Grindr: This app is primarily geared toward gay, bi, and curious men. It uses your location to find potential matches near you.
Her: Specifically designed for queer women, Her is a dating app that allows you to browse and match with other queer women in your area. It's not just a dating app, but also a social network where you can make friends and read up on news, articles, and events.
Hinge: Hinge helps you find matches through mutual friends. It's a great way to meet people you may have a lot in common with.
OkCupid: One of the first online dating sites to offer 13 gender identities and 22 sexual orientations, OkCupid is a great choice for the LGBTQ+ community.
Conclusion
In conclusion, it's clear that the dating app landscape is diversifying. Niche interest apps allow for tailored experiences, AI-powered platforms promise higher compatibility, and apps encouraging real-life interaction foster genuine connections.
With the rise of video-based apps and inclusive platforms for the LGBTQ+ community, it's easier than ever to find a perfect match, reinforcing the idea that online dating is safe and accessible for everyone. It's an exciting time in the world of digital dating, offering more options and opportunities for love seekers everywhere.
FAQs on Alternative Dating Apps
What are alternative dating apps and how do they differ from mainstream ones?
Alternative dating apps are specialized platforms that cater to specific interests, lifestyles, or dating preferences, differentiating themselves from mainstream apps by focusing on niche audiences. Unlike general dating apps that target a broad user base, alternative apps often offer unique features and tailored experiences for like-minded people seeking more than just the typical swipe-and-match format.
Who should use alternative dating apps?
These apps are ideal for individuals who haven't found success on traditional dating platforms or are looking for a more tailored online dating experience. Whether you're seeking a long-term relationship, have specific lifestyle preferences, or are part of a unique demographic. Alternative dating apps can provide a more personalized way to meet potential partners.
Are alternative dating apps safe to use?
Safety is a top concern for most dating apps, and alternative ones are no exception. Many have robust security features to protect user data and privacy. However, it's always important for users to exercise caution, like avoiding sharing personal information too quickly and reporting any suspicious profiles to maintain a safe and respectful environment for all.